The Fearless Man is a personal growth and development site that helps men push through fear, live courageously and get high impact results in all areas of their lives. FEARLESS brings out clients' confidence and connection skills from their core so they can succeed at elite levels and build their true dream life.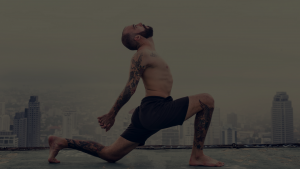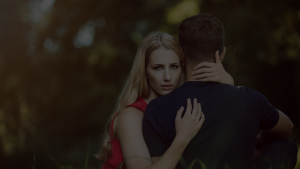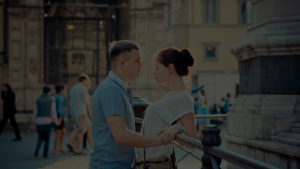 Meet founder Brian Begin and Executive Director Dave Stultz.
The dynamic duo responsible for building your confidence.
Brian Begin
Founder of FEARLESS
Brian Begin is the founder of FEARLESS. Brian helps students build deep, elite levels of confidence that allow them to achieve success and connect with people at degrees they never believed possible. He is passionate about guiding people in the pursuit of their "dream life." Brian does this by helping them get underneath the layers of social conditioning and (often unconscious) fears they've picked up throughout life to find their most authentic, FEARLESS selves.
Brian specializes in presence work: getting people "out of their heads" (over-analysis) and into a deeper, more conscious relationship with their bodies. This helps students eliminate the noise of their minds and identify the true insecurities, fears, and limiting beliefs that are holding them back. They can then strip all that away to build authentic confidence, be more present to connect with others at profound levels, and find the drive to achieve world-class success. Dating is just one of the specialties at FEARLESS – the confidence and other internal work Brian has created is truly universal and often focused on career and other areas of life.
Brian grew up in a family that struggled with finances and moved often. He found himself shy to the point of agoraphobia-afraid to leave the house-with much of his adolescence spent by himself. It wasn't until he was 21 that Brian had any success with women, and even then he was a consummate people-pleasing "Mr Nice Guy;" unaware that he was actually being "nice" to get people (especially women) to validate and like him.
It was his first heartbreak that spurred Brian to throw himself into personal development and become a social scientist. After being frustrated by all the girls at a Yoga commune showing him little attention while falling for "the new guy" – (let's call him "Adam") who was fresh out of jail, with no money and no car, he decided to turn it into a learning opportunity and move in with Adam and Adam's girlfriend. He then spent nearly two decades studying naturally confident men, reading every personal growth book he could get his hands on, and seeking out many high-level mentors and coaches.
As Brian transformed into a highly confident man-free of his previously crippling anxieties and fear-based social "masks"- he moved into coaching. Brian loves to continually challenge his students' realities and comfort levels with their successes – "if you're not expanding, you're shrinking" is one of the bevy of life and success philosophies Brian instills in FEARLESS men and women.
Brian's journey, his breadth of experiences, and his expertise at picking up on subtleties allow him to help students grow at a constantly evolving rate that's light years faster than his own progression in his 20s and early 30s. Brian describes himself as a lifelong student – both his personal development and that of FEARLESS coursework is never-ending.
Dave Stultz
Executive Director
Dave Stultz is the chief of holding students to their "red line" and blowing them up, into new, amazing realities they couldn't previously fathom. Dave's life experiences so far include a variety of extreme sports, owning businesses, managing nightclubs, and commercial and fashion photography in New York City. This rap sheet has given him a host of skills in connecting with people and a rare level of cool under pressure. Whether it's skydiving, breaking social norms, or approaching the hottest women on the planet, Dave loves taking students into tension (pressure)-filled situations and helping them learn to relax and flourish in those environments in the pursuit of their "dream life."
Dave was challenging himself and stepping into tension (aka being that badass you hate but secretly want to be like) from the moment he could walk. Just 18 months into his life, he climbed over a fence at his parents' house, walked through intersections on his own, and adventured his way into town. Dave never looked back as he became a pro snowboard and ski instructor and dove into skateboarding, motocross, rally-car racing, wakeboarding, surfing, and rock climbing.
As a commercial and fashion photographer in NYC, Dave learned how to deal with high-strung personalities of all types – especially models. He hadn't struggled with women growing up because of his fierce sense of self and little care about what people thought of him as he broke all the rules, infuriated fathers of teenage daughters, and pushed his limits in extreme sports. But it was as a photographer that he really learned to observe and connect with women that most men were intimidated by. Later, his years of dealing with drunk, anxious, and angry people in the nightlife scene only enhanced these skills.
But there was one crushing fear that was keeping Dave's world small. He wanted to travel…but he was terrified of flying. Dave was so scared that after a flight which he spent curled up in the fetal position, he stopped flying for ten years. When he finally realized that he had no choice but to step into that fear in order to live his "dream life," Dave did it in no small way. He's now obsessed with jumping out of airplanes, often taking his skydiving rig as his carry-on on commercial flights and throwing FEARLESS students out of planes for fun all over the country. Dave now has his sights set on wingsuiting.
Dave has a deep passion for helping his students succeed beyond their wildest dreams. He knows that road runs through stepping into discomfort, facing fears, and walking through them. Dave loves his students too much to let them get away with anything that's not moving them towards their goals – occasionally students hate him for a moment or two, but they always laugh at themselves later and thank him for showing them new standards for themselves.